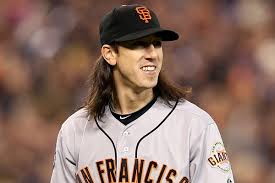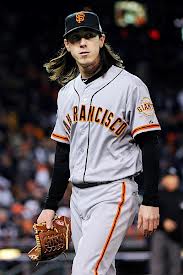 Nicknamed "The Freak" and "The Franchise" versatile Gemini pitcher Timothy Leroy Lincecum was born June 15, 1984 in Bellevue, Washington.
Variety is the spice of life for Gemini. Ruled by Mercury, the communicator of the zodiac, Tim is the eternal student, curious and eager for new experiences. Craving frequent change, the baseball life suits Tim to a T. Always willing to cooperate with the media, talkative Tim was awarded the BWAA Bill Rigney Good Guy Award.
Ruled by the hands, Gemini is also the sign of the twins, representing dual nature. Restless Gemini has a low boredom threshold.
Tim's an innovative thinker whose unorthodox mechanics were taught by his father, Chris. Since pitching is a mental game and Gemini is a mutable air sign, Tim can be highly analytical and fall into the paralysis of analysis, if not mindful.
A two-time Cy Young Award winner and four time All Star, Tim's an elite pitcher and consummate team player. Embracing the switch to the bullpen in the 2012 postseason, Tim had the adaptable temperament to adjust to the shift in roles. The secret weapon resurrected his season with Gemini aplomb, taming the Tigers with stellar results, as the Giants won the World Series!
This season heralds Tim's Saturn Return, an auspicious planetary cycle of new beginnings, occurring at age 29. Gemini's like to change it up, in pitching and in life. Complete with a new look, this dexterous mental and physical gymnast keeps 'em guessing. Life is never dull around Big Time Timmy Jim!