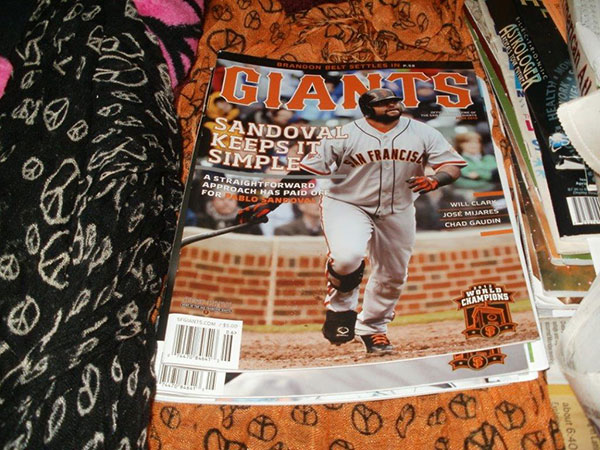 Playful Pablo Sandoval, nicknamed "Kung-Fu Panda" is a creative Leo, born August 11, 1986 in Venezuela. Ruled by the Sun, Leo's like to let their light shine. The King of the Zodiac is proud and intensely individual, preferring to stand out and be recognized.
Leo's have big dreams and the determination to bring them into being. A romantic at heart, with a love of the dramatic, "all the world's a stage." Desiring to play Hero, Pablo craves greatness, and to receive the love and applause of an adoring audience. The world would be a lot less fun without Leo's!
Pablo's a two-time All-Star with two World Series championships. He hit three home runs in Game 1 of the 2012 World Series, becoming just the fourth person to accomplish this feat and was named the MVP. How's that for dramatic!
The Giants launched a campaign called "Operation Panda", aimed at shedding extra pounds from the 240 pound infielder. The erstwhile "Let Panda Eat" trends on Twitter, exemplifying Leo's big appetite. Leo's have a huge gusto for living life to the fullest. These big hearted folks push themselves to extremes in their desire to be the best.
Spotlight loving Leo's garner the Lion's share of attention. Spawning the Panda hat craze, this fan favorite mounted the stage playing impromptu drums at Zito's Concert.
Blessing himself after each base hit, he attributes success to his faith, and the need to fight tirelessly, not to survive, but to excel." Spoken like a true Leo!