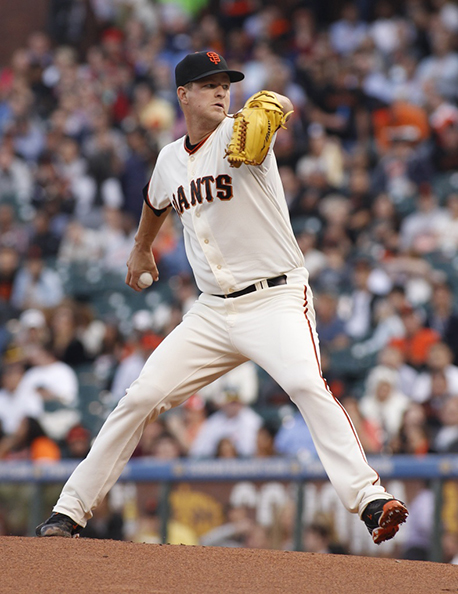 The sign of balanced Libra graces us from September 23 – October 22, as the Fall Equinox bestows equal days. Matt Cain was born October 1, 1984 in Dothan, Tennessee during the sign of the scales. Expressing a spirit of cooperation belonging to Air signs, Libras are the Peacemakers of the Zodiac. Ruled by Venus, Libra's eye for symmetry has Cain throwing curveballs in roughly equal proportions to righties and lefties.
Never missing a start to injury, he has earned the nickname "The Horse" cresting the 30 start barrier in each of his seven full seasons, with 200 innings in his last six.
Libra's unparalleled ability to deal with the public earned Matt USA Today Organizational Player of the Year Awards and Giants representative for the player's union. Fairness and diplomacy are Libran keynotes as Matt also won the 2009 Willie Mac Award. The country mouse and city mouse duality are equally expressed with homes in Tennessee and San Francisco.
The three time All-Star saved his best pitching for the 2010 playoffs, not allowing an earned run. And on June 13, 2012, Cain threw the 22nd Perfect Game in MLB history, the first for the SF Giants franchise. He also started every series-clinching playoff game as the Giants won the 2012 World Series.
Libra's thoughtfulness extends to others as Cain contributes to charity by supporting Project Open Hand. A consummate team player, Libra's are able to meld many disparate egos into one smooth working unit, perfect recipe for a baseball team!