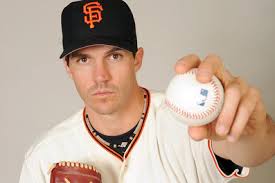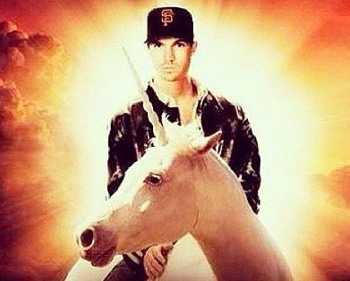 Determined and persevering describes Giants pitcher Taurus Barry Zito, born May 13, 1978 in Las Vegas, Nevada. All Earth signs are gifted with resilience, but Taurean staying power is legendary. The sign of the Bull, Taurus are among the most resolute on the planet, not giving up until reaching their goal. Baring the 2011 season, Zito never missed a start, showcasing a Cy Young Award and 3 All-Star Games.
Taurus is a fixed sign, a creature of habit. The bullpen was not Z's cup of tea. Taurus is the person counted on in the clutch, outdueling Tigers Justin Verlander, setting the stage for the Giants World Series sweep!
Like Aesop's tortoise, Taurus is a steadfast and patient soul, capable of tremendous devotion. Stubbornly resisting any attempts to sway from purpose, there's a strong desire for stability. Hard wired for security, material success is crucial.
Mellow as the day is long, yoga, meditation and nature holds a magical allure. For the epitome of Taurus, look no further than the outfield grass at AT &T Park, when Barry does his pre-game yoga routine.
Ruled by artistic Venus, music soothes the soul, and Barry plays guitar and sings at his Strikeouts for Troops benefits, lifting the spirits of military families.
As unique as his curveball, Zito has an eccentric side, after all, he's a lefty. I fondly recall his nickname "Planet Zito" since his Oakland days. And the basbeball gods have a sense of humor when #RallyZito became a worldwide trend on Twitter!